Friday, March 20, 2009
3:06 AM |
Posted by WitchysHeart |
|
Edit Post
Oh Yeah, I can't wait....I am so wanting to watch the movie!!! I am heading to Walmart at around 11:30pm to wait for the video to be put out. I am sooooooooo Excited!!! I can't wait till the next one comes out. I have only recently been a Fan of the Series. I picked up the first book in January and started reading it....took me about a week to really pick it up. Finally when I did I couldn't put it down...went straight out and bought the other 3. I am on them the 2nd time around.
I have even read the 5th (Midnight Sun) on Stephenie Meyer's website...even though it isn't a complete draft of it. It is Edwards point of view from Twilight. Oh she really needs to finish it!!!! But we will see, since it was leaked and she says she isn't...But with all the fans I don't see why not...Ok enough rambling...Good Night all!!
Hugs,
WitchysHeart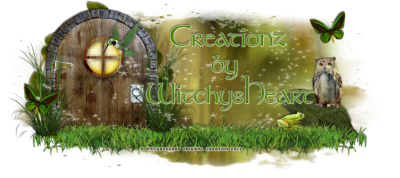 Labels:
Updates
About Me
WitchysHeart

TN, United States
I am 41 yr old mom of 2 two wonderful children. My daughter is 21 and my son is 16. I am into all Natural Remedies and TOTALLY ADDICTED TO TWILIGHT. I have been PSPing since 2004. I started writing Tutorials in 2008 and then started dabbling in Tag Templates, Masks, Scrapkits and Blog Layouts. I have also, started doing Stock Photo's and CU and PU Items. Hope you all kind find some things on here. Hugs!
View my complete profile

My Tube License's
My PSP Tubes
CILM
AMI
Zindy
KatNKDA
Barbara Jenson
Ismael Rac
Psyco
Rachael Tallamy
Dream Scape Imaging
PSP Tubes Emporium
Lorenzo Di Mauro
Pics for Design
Scraps and the City
Creative Design Outlet
Creative Misfits
PSP Party Central
PSP Asylum
Artistic Dreams Imaging
Art of Giving
Artistic Reality Talent
Bonnies Creations
indie-Zine
AIL

More Great Sites