5:12 PM |
Posted by WitchysHeart |
|
Edit Post
My daughter had been missing for a while and she finally came home and I have things to do at home, instead of this for a bit but will be back shortly.
Well when she finally got here she went to her dads and then his parents...Well, her grandmother was taking her to get her car reregistered and they came to arrest her right in front of her grandmothers....They said that there was about 20 cops surrounding my 17 yr old. Which is pathetic...she only ran off and not went out to kill someone. Well they took her to juvy with handcuffs on and the next day they had court which I had to go about 50 miles away too, and I saw her in cuffs and ankle shackels. I completely lost it, and it is a wonder they didn't throw me in jail, well they woudln't let her come home with me they let her go to her cousins, which the judge knew her husband with a monitor bracelt on till the following tuesdayw hic was 4 days away. They were going to put her back in juvy if her cousin didn't agree to take her....I came close to smaking the crap out of the 23 yr old probation officer when she kept interupping me in front of the judge when I was talking to him....and finally had to stop and look at her and tell her real planely to shut her mouth and quit interupping me while I am talking....well tuesday came and FINALLY they let her come home with me. I am fed up with that corrupt court system....and the only reason they did cause we had a court appointed attorney and she didn't the negotiating...and everything from her running off to getting drunk at the bar with her boyfriends mother will be moved now to where I live.....Oh and the mother of her boyfriend was never served like I was told....but after I let them know I am pressing it hard and if they weren't going to do something I was. So they are serving her now. Well that is my adventure.....and it will still be a while before I can come back....I had to help her find a job, enroll in school, then go into helping her with getting her GED, cause she missed too much to gradutate this year....that is what she decided to do, and I am now looking for work after this is all over and we have to find out the court date up here and see what to do about it. I will keep in touch and let everyone know what is going on.
Love ya all,WitchysHeart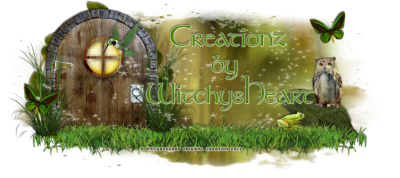 Labels:
Updates
|
1 comments
About Me
WitchysHeart

TN, United States
I am 41 yr old mom of 2 two wonderful children. My daughter is 21 and my son is 16. I am into all Natural Remedies and TOTALLY ADDICTED TO TWILIGHT. I have been PSPing since 2004. I started writing Tutorials in 2008 and then started dabbling in Tag Templates, Masks, Scrapkits and Blog Layouts. I have also, started doing Stock Photo's and CU and PU Items. Hope you all kind find some things on here. Hugs!
View my complete profile

My Tube License's
My PSP Tubes
CILM
AMI
Zindy
KatNKDA
Barbara Jenson
Ismael Rac
Psyco
Rachael Tallamy
Dream Scape Imaging
PSP Tubes Emporium
Lorenzo Di Mauro
Pics for Design
Scraps and the City
Creative Design Outlet
Creative Misfits
PSP Party Central
PSP Asylum
Artistic Dreams Imaging
Art of Giving
Artistic Reality Talent
Bonnies Creations
indie-Zine
AIL

More Great Sites