Wednesday, May 5, 2010
7:28 PM |
Posted by WitchysHeart |
|
Edit Post
According to HitFix.com Breaking Dawn will hit theaters November 18th, 2011 -
A Summit Entertainment spokesperson has confirmed to HitFix that "The Twilight Saga: Breaking Dawn" will open nationwide on Nov. 18, 2011. It's still officially unknown if "Dawn" will be broken up into one or, as rumored, two films. Stars Kristen Stewart, Robert Pattinson and Taylor Lautner are all expected to return.
This is GREAT news!! I'm expecting that it WILL be two movies. And my money is on the 2nd part of Breaking Dawn being released around June 2012.
UPDATE: Breaking Dawn's release date of November 18th, 2011 has been officially confirmed by Summit Entertainment!!!
Ok this my 2 cents....This is great news!! But are they going to make 2 movies..cause well if you have read the book....you know it has to be 2 movies, to fit EVERYTHING in it...and you know there is ALOT in it.
Hugs!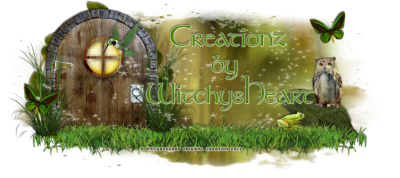 Labels:
News
About Me
WitchysHeart

TN, United States
I am 41 yr old mom of 2 two wonderful children. My daughter is 21 and my son is 16. I am into all Natural Remedies and TOTALLY ADDICTED TO TWILIGHT. I have been PSPing since 2004. I started writing Tutorials in 2008 and then started dabbling in Tag Templates, Masks, Scrapkits and Blog Layouts. I have also, started doing Stock Photo's and CU and PU Items. Hope you all kind find some things on here. Hugs!
View my complete profile

My Tube License's
My PSP Tubes
CILM
AMI
Zindy
KatNKDA
Barbara Jenson
Ismael Rac
Psyco
Rachael Tallamy
Dream Scape Imaging
PSP Tubes Emporium
Lorenzo Di Mauro
Pics for Design
Scraps and the City
Creative Design Outlet
Creative Misfits
PSP Party Central
PSP Asylum
Artistic Dreams Imaging
Art of Giving
Artistic Reality Talent
Bonnies Creations
indie-Zine
AIL

More Great Sites