11:16 PM |
Posted by WitchysHeart |
|
Edit Post
Aug. 15, 1971 I was born and today I turned 39 years old....Turned out to be a sucky day! Not only did no one in my family call and wish me a happy birthday (except for daughter out of state), but It wasn't even announced on my PSP Group. I do everyone's Birthday Announcement on the Group and even sometimes give away tubes, if I haven't made tags lately. But today was my day and it wasn't announced, but it was announced by a Member that noticed it hasn't been announced..More and more I am feeling very unwelcome in my Own PSP Group....at the point to where I may close it down...or hand it over. I just don't have time anymore, with my son starting High School this year and looking for work.

Sometimes I wonder if something happened to me, would my family give a care in the world...what really hurts, is my dad the only parent left didnt even call...But come to find out, he sure as hell lets my brother and sister know when it is their birthday... and I'm the eldest.

Yeah I'm hurt!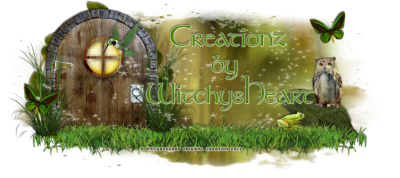 Labels:
News
|
2 comments
About Me
WitchysHeart

TN, United States
I am 41 yr old mom of 2 two wonderful children. My daughter is 21 and my son is 16. I am into all Natural Remedies and TOTALLY ADDICTED TO TWILIGHT. I have been PSPing since 2004. I started writing Tutorials in 2008 and then started dabbling in Tag Templates, Masks, Scrapkits and Blog Layouts. I have also, started doing Stock Photo's and CU and PU Items. Hope you all kind find some things on here. Hugs!
View my complete profile

My Tube License's
My PSP Tubes
CILM
AMI
Zindy
KatNKDA
Barbara Jenson
Ismael Rac
Psyco
Rachael Tallamy
Dream Scape Imaging
PSP Tubes Emporium
Lorenzo Di Mauro
Pics for Design
Scraps and the City
Creative Design Outlet
Creative Misfits
PSP Party Central
PSP Asylum
Artistic Dreams Imaging
Art of Giving
Artistic Reality Talent
Bonnies Creations
indie-Zine
AIL

More Great Sites